There is nothing as beautiful as paving the specific areas of your home including patios, driveways, walkways, and others.
The beauty is added especially when you consider installing top-quality granite pavers or granite tiles Sydney in your house. Granite pavers are highly popular paving materials across homeowners and property owners all around Australia.
The best part about the granite tiles Melbourne is that these are not only immensely aesthetics but also help in providing great durability to the given area.
While the overall installation process of granite tiles Perth is quite affordable, the decision to install the same yourself or hire a professional to do the same would eventually decide the final costs.
There are additional factors as well that might determine the overall costs of the granite paving installation project in your Australia home.
In this post, we will help you understand the total costs it might be required for installing granite pavers in your home.
What Style of Granite Paving are You Choosing?
When the process of laying down the granite pavers of your choice is concerned, there is a myriad of styles or patterns that you can choose from. Some of these include:
Circular Paving –This kind of granite paving stone is just like as it sounds. In this pattern, the largest area is typically known to form the standard pattern. The cutting of granite pavers is known to create the circular pattern as the granite pavers are being laid down around the given circle in multiple patterns or designs.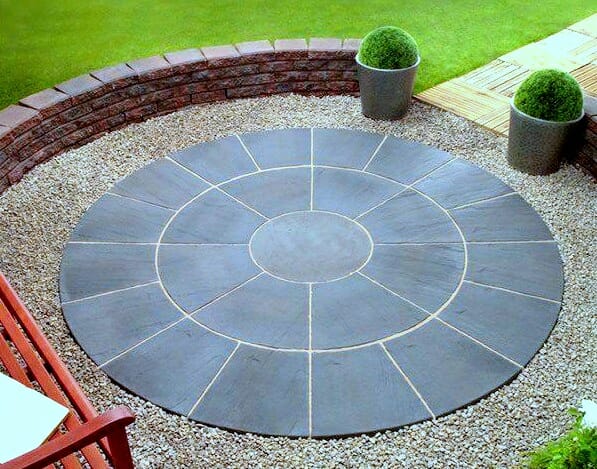 Circular Midnight Black Granite Paving Installation Image
Basket-weave Paving –This type of granite paving is known to start by placing the granite pavers side by side. The next set of pavers is also set side by side. However, the next set of two granite pavers is known to face the other direction.
Basket-weave Raven Grey Granite Pavers Installation Image
Herringbone Paving –This pattern of laying down the granite pavers turns out a little complicated. In this pattern, a rectangular granite tile is laid down in one direction. The next tile is placed perpendicular to the first granite tile while being placed at the edge of its previous tile. The typical herringbone paving pattern for granite outdoor tiles is known to make use of the tiles that are twice as wide as they are long.
Herringbone Granite Paving Installation Image
Stack Bond Paving –In this pattern, the pavers are simply placed next to each other. The lines that are present between subsequent pavers tend to be straight in both directions.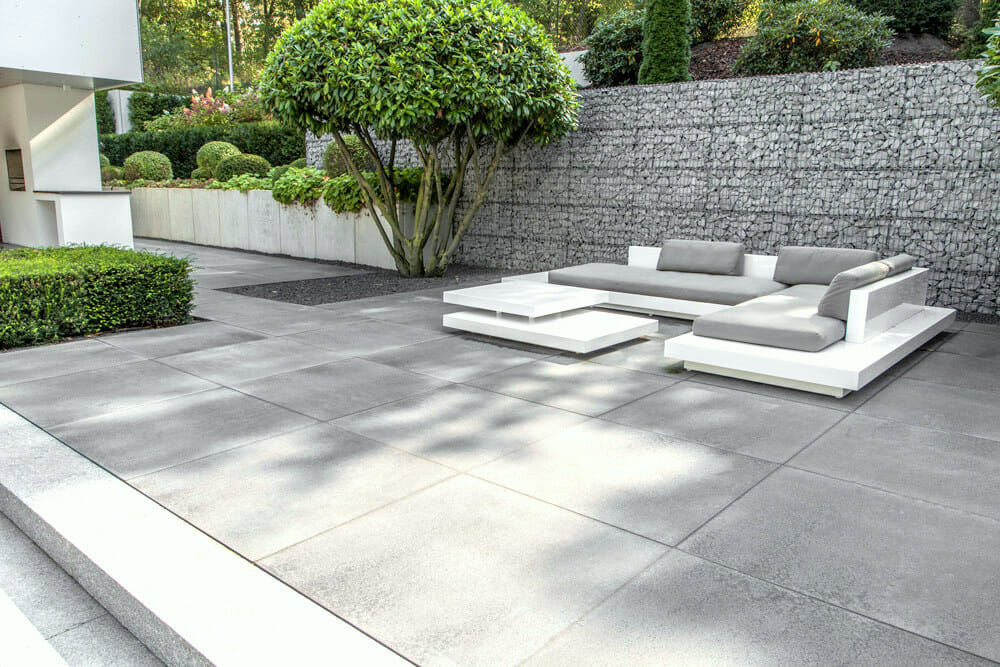 Stack Bond Dove Grey Granite Paving Installation Image
Stretcher Bond Paving –It is known to start over with a single length of the granite pavers. The next row of granite tiles is laid down halfway between the old row of granite tiles. The pattern gets repeated all over again to pave the entire area.
Stretcher Bond Midnight Granite Pavers Installation Image
Variations on the given set of granite paving styles or patterns could include the utilization of pavers of varying colors or blending patterns for creating a highly artistic effect.
How Much is Granite Paving Going to Cost?
In Australia, most homeowners are concerned with the overall granite pavers wholesale costs for their patios, swimming decks, walkways, or driveways. The thing to consider here is that there is a wide variety of granite pavers to choose from that might affect the overall costs.
Even the single variant of granite tiles might be available at varying prices –depending on the overall quality and additional factors.You can browse all types of natural stone pavers at Stone Pavers Australia, for granite specifically we have a variety of range available on our website.
When you are looking forward to installing granite tiles for sale in your home, there are some factors to consider:
Natural granite pavers are known to start at around $40 per square meter.
The higher variants of the natural stone might go up to $50 and even beyond $60 per square meter.
The top-class variants of the pavers delivering anti-slip, weather-resistant, and other advanced features might go up to $65 and above per square meter.
Granite pavers are known to be available in a wide range of granite colours The overall cost is known to depend on the availability of specific colours. While cheaper granite varieties might be available at around $50 per square meter, the high-end versions of the beautiful natural stone might go up to reach $75 and even beyond $100 per square meter.
In case you are laying down a light-duty or traffic areas like the patio or swimming decks in your home, then you might consider using sand or a mixture that has been especially produced to serve as the base or bed for the pavers.
On the other hand, for high-traffic areas like driveways or walkways, it is recommended to lay down the solid concrete bed initially for optimum results. The base or the bed for granite paving is vital as it will help in determining the overall longevity and stability of the granite tiles that are going to rest on the same.
You can expect to pay the following amounts in the regions of:
Around $1500 to $1800 for the base featuring crushed rock for the given site of around 50 square meters providing easy access & minimal preparation
Around $2300 to $2800 in case of the base featuring poured concrete for the area of 50 square meters with great ease and minimal preparation
Have a great time!
We hope you find this article helpful. Granite Pavers Australia deliver granite tiles and pavers all across Australia (Melbourne, Sydney, Brisbane, Canberra, Adelaide and Hobart). Get pavers and tiles from Australia's best Natural stone Tile Suppliers. Call today on (03) 9706 9767 for orders or any information related to your natural stone pavers.
We provide EXPRESS POSTED FREE SAMPLES + FREE QUOTE + FREE EXPERT STONEMASON ADVICE for all your tiling need. Get in touch with us today!